---
Today's news selection contains the latest real estate related storys. Do you own a real estate/property/finance blog or news site? Send the URL to news@agent.sg so our editors can use them as sources.
---
RENTS for non-landed private homes slipped in October from the previous month, while those for HDB flats edged up, although they were both higher than a year ago. Overall condo rents declined 0.2 per cent from September, but rose 4.2 per cent year on year. However, they are still 16.9 per cent below their peak in January 2013.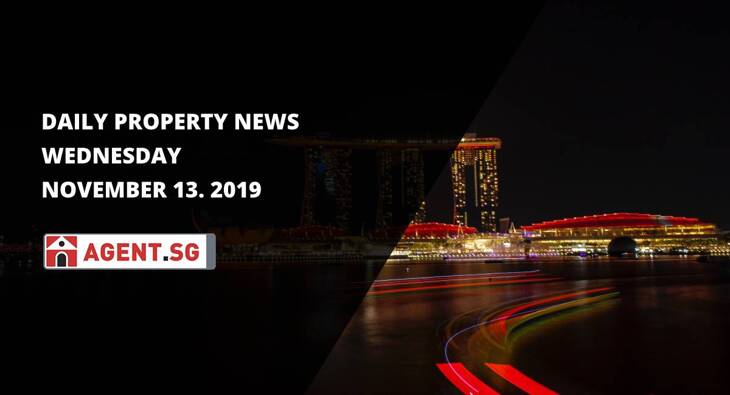 The core central region (CCR) was the hardest hit, with a 0.6 per cent fall from September to October, while rents in the suburbs, or outside central region (OCR) slipped 0.2 per cent. Rents in the rest of the central region (RCR), however, inched up 0.1 per cent.
Year on year, condo rents were up in all regions last October: CCR by 6.3 per cent, RCR by 4 per cent, and in the OCR by 2.8 per cent.
The SRX flash data released on Wednesday also showed that some 4,341 condo units were leased in October, down 0.8 per cent from 4,378 units in September, and 4 per cent lower from a year ago.
Noting that condo rental volume shrank for a third consecutive month, Christine Sun, head of research and consultancy at OrangeTee & Tie, said that the decline in rental volume may be seasonal, as leasing demand usually falls during the last quarter, when most expatriates would have already renewed or signed new leasing contracts.
---
Real estate related news stories from Singapore
---
Asian property news round up
---
Famous movies properties and interior
---
Previous news selection
Singapore beats out Hong Kong for property investment prospects
---
About Agent.sg Daily Property News Selection
Agent.sg's Daily Property News Selection brings you the most important property market news in and around Singapore. We list the best articles on real estate development, property investment and on the property listing market on a daily basis - whoever stays out, misses out.
Contribute
If you also want to share an amazing article that you come across and it fits in the real estate / economy topics, just let it us know in e-mail. We don't guarantee to publish all, but we will some of them for sure. If you want us to bring out your own article, please contact us at news@agent.sg. Some references would also be highly welcome to send us from among your previous publications.
Advertise
Are you looking for some online distribution channels? You find one. Haven't you found a place for your traditional means of advertisement, like PR article or display banner? You've never been so close, just e-mail us at news@agent.sg and our colleague will get in touch with you.