---
Today's news selection contains the latest real estate related stories. Do you own a real estate/property/finance blog or news site? Send the URL to news@agent.sg so our editors can use them as sources.
---
Singapore gadget central Sim Lim Square has launched its second collective sale tender with a sweetener for potential developers - an additional 27 per cent of built-up space plus the possibility of lower development charges.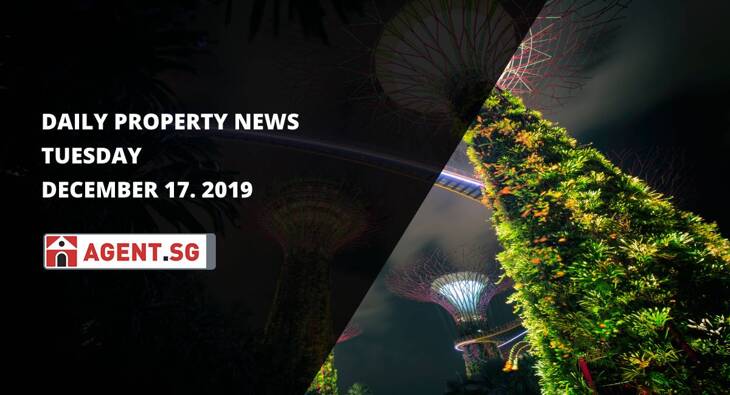 But the reserve price remains unchanged at more than S$1.25 billion. The closing date of the tender is Dec 30.
It was an unexpected bonus when Sim Lim Square's collective sale committee did an investigation on the mall's net lettable area and discovered the extra 27 per cent of built-up space, the committee's chairman Vikas Gupta told The Straits Times yesterday.
"The current net lettable area of 237,066 sq ft seemed a little low due to the wastage of common areas, corridors... So, we appointed an architect to redraw the building map, and in the process, found that the built-up space was much higher than we expected at 499,715 sq ft - 27 per cent more than the 391,000 sq ft in the planning documents."
Six-storey Sim Lim Square, with 492 units across a floor area of 22,007 sq m, was completed in 1987 and soon became known for its electronics and IT goods and services retailers. The plot is fully zoned for commercial use, so there is no mandatory requirement to top up the lease, which has 63 years left.
---
Real estate related news stories from Singapore
---
Asian property news round up
---
Christmas Decorations trends
---
Previous news selection
Modest private home price growth expected in Singapore
---
About Agent.sg Daily Property News Selection
Agent.sg's Daily Property News Selection brings you the most important property market news in and around Singapore. We list the best articles on real estate development, property investment and on the property listing market on a daily basis - whoever stays out, misses out.
Contribute
If you also want to share an amazing article that you come across and it fits in the real estate / economy topics, just let it us know in e-mail. We don't guarantee to publish all, but we will some of them for sure. If you want us to bring out your own article, please contact us at news@agent.sg. Some references would also be highly welcome to send us from among your previous publications.
Advertise
Are you looking for some online distribution channels? You find one. Haven't you found a place for your traditional means of advertisement, like PR article or display banner? You've never been so close, just e-mail us at news@agent.sg and our colleague will get in touch with you.