---
Today's news selection contains the latest real estate related storys. Do you own a real estate/property/finance blog or news site? Send the URL to news@agent.sg so our editors can use them as sources.
---
The fortunes of two of Asia's hottest property markets are diverging. Singapore is now ranked No 1 for real estate investment prospects in terms of price increases in 2020. Hong Kong, buffeted by months of violent anti-government protests, has plunged to the bottom of the list from 14th place in 2019. That's according to an Urban Land Institute and PricewaterhouseCoopers LLP report released Tuesday into property trends in the region.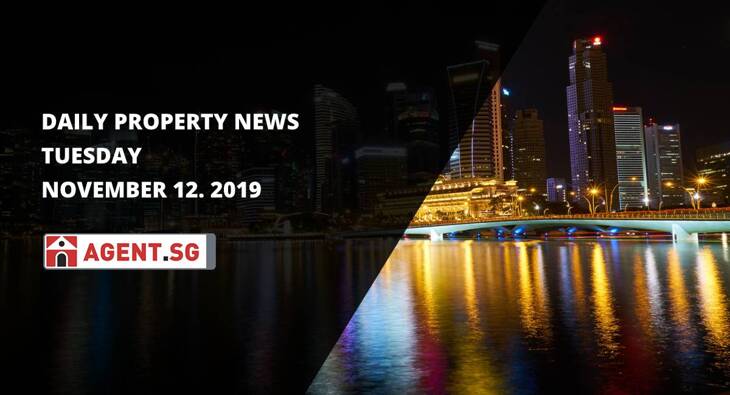 The city-state has benefited from an uptick in interest among investors who are avoiding China and Hong Kong, which are seen as "geopolitical flashpoints." Singapore ranked second-to-last in the list of 22 centres as recently as 2017, beaten out by cities including Tokyo, Bangalore and Sydney as vacancies surged and rents declined. In 2017, Hong Kong ranked 18th.
Over the past few quarters, apartment prices have rebounded in Singapore, signaling resilience in the residential market, while the office sector has largely absorbed the oversupply.
Hong Kong's struggles bode well for Singapore, at least in the short term, Urban Land Institute CEO Ed Walter said. "A lot of theory in investing is less about what was, versus what is or what is going to be," he said.
---
Real estate related news stories from Singapore
---
Asian property news round up
---
Pallet wood DIY
---
Previous news selection
UIC profit down 13% to $52.9m in Q3
---
About Agent.sg Daily Property News Selection
Agent.sg's Daily Property News Selection brings you the most important property market news in and around Singapore. We list the best articles on real estate development, property investment and on the property listing market on a daily basis - whoever stays out, misses out.
Contribute
If you also want to share an amazing article that you come across and it fits in the real estate / economy topics, just let it us know in e-mail. We don't guarantee to publish all, but we will some of them for sure. If you want us to bring out your own article, please contact us at news@agent.sg. Some references would also be highly welcome to send us from among your previous publications.
Advertise
Are you looking for some online distribution channels? You find one. Haven't you found a place for your traditional means of advertisement, like PR article or display banner? You've never been so close, just e-mail us at news@agent.sg and our colleague will get in touch with you.