---
Today's news selection contains the latest real estate related stories. Do you own a real estate/property/finance blog or news site? Send the URL to news@agent.sg so our editors can use them as sources.
---
This could cause prices of nearby older homes to stagnate. Newly completed private residential properties could likely contribute to rising vacancy rates in Q1, according to PropertyGuru's Singapore Property Market Index.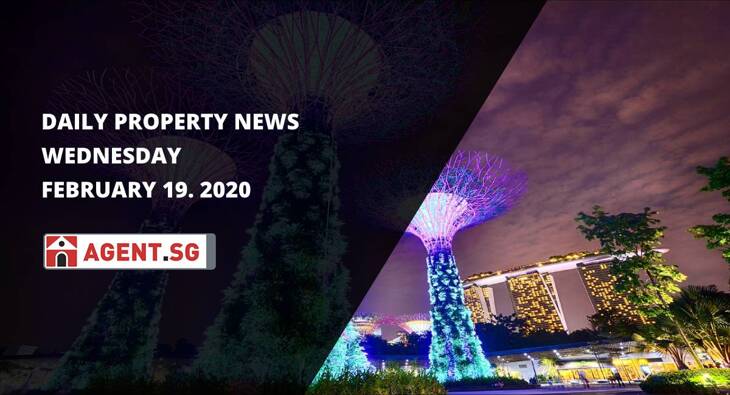 The report noted that recently completed condos with a significant number of unsold balance units could cause prices of older homes in the vicinity to stagnate, especially when the condo resale market is facing keen competition from new launches.
"It is important to note that, given the relatively low number of prospective buyers in the market today, any observed increase in asking and transaction prices will likely remain localised on a district-level in 2020, as opposed to a nationwide uptrend in property value," the report stated.
Condo supply rose 13.3% QoQ to 78,184 in Q4 2019. Meanwhile, statistics from Urban Redevelopment Authority (URA) showed that the vacancy rate contracted 10.3% for completed private residential units whilst the number of planned units declined 3.5%.
---
Real estate related news stories from Singapore
---
Must-read if you live in Singapore
---
Best Indoor Plants
---
Amazing Home Office Ideas
---
Previous news selection
New home sales up in January amid global economic uncertainty
---
Guest blogging
Are you an aspiring writer and especially interested in real estate? Become a Guest Blogger here, on Agent.sg. Choose a topic which suits your field of expertise and our profile as well, then create your blog post and send it to our email address news@agent.sg. For more information, visit our Guest Blogging Subpage.
About Agent.sg Daily Property News Selection
Agent.sg's Daily Property News Selection brings you the most important property market news in and around Singapore. We list the best articles on real estate development, property investment and on the property listing market on a daily basis - whoever stays out, misses out.
Contribute
If you also want to share an amazing article that you come across and it fits in the real estate / economy topics, just let it us know in e-mail. We don't guarantee to publish all, but we will some of them for sure. If you want us to bring out your own article, please contact us at news@agent.sg. Some references would also be highly welcome to send us from among your previous publications.
Advertise
Are you looking for some online distribution channels? You find one. Haven't you found a place for your traditional means of advertisement, like PR article or display banner? You've never been so close, just e-mail us at news@agent.sg and our colleague will get in touch with you.