---
Today's news selection contains the latest real estate related stories. Do you own a real estate/property/finance blog or news site? Send the URL to [email protected] so our editors can use them as sources.
---
Streetsine and the Singapore Institute of Surveyors and Valuers (SISV) have reached an understanding on the use of automated valuation models (AVMs) following mediation, which has resulted in StreetSine discontinuing proceedings that had been previously brought against SISV.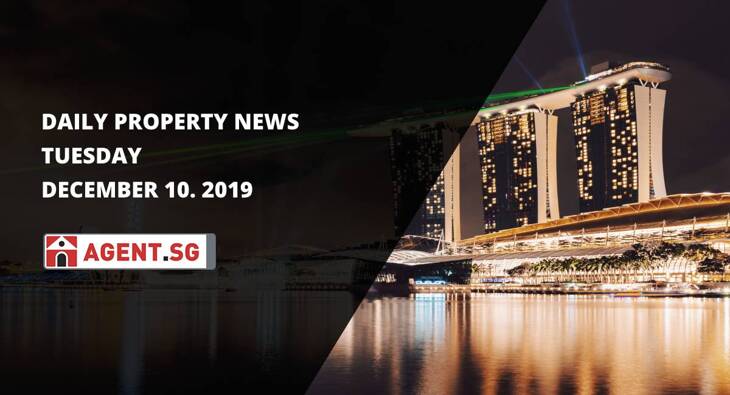 In a joint statement issued on Tuesday morning, StreetSine and SISV said: "Pursuant to a court-initiated mediation process, SISV and StreetSine have come to a better understanding to promote the use of technology, such as SRX X-Value, as a tool for pricing residential property in Singapore."
They added: "In the spirit of this understanding, StreetSine has discontinued the proceedings it commenced against the defendants... on a drop hands basis."
StreetSine commenced proceedings against SISV in 2016 after a statement by the professional body of surveyors and valuers in April that year stated that it does not recognise computer-generated valuations as they are not in line with SISV valuation standards and practice guidelines.
StreetSine operates online platform SRX Property, which publishes property listings, market intelligence and offers data analytic tools, such as X-Value. X-Value is an automated valuation service which instantly generates an indicative value of a home. SRX is operated by StreetSine Technology Group, a subsidiary of Singapore Press Holdings (SPH). SPH also owns publications such as The Business Times.
---
Real estate related news stories from Singapore
---
Asian property news round up
---
Closet system ideas
---
Previous news selection
Singapore has a property glut that could take years to clear
---
About Agent.sg Daily Property News Selection
Agent.sg's Daily Property News Selection brings you the most important property market news in and around Singapore. We list the best articles on real estate development, property investment and on the property listing market on a daily basis - whoever stays out, misses out.
Contribute
If you also want to share an amazing article that you come across and it fits in the real estate / economy topics, just let it us know in e-mail. We don't guarantee to publish all, but we will some of them for sure. If you want us to bring out your own article, please contact us at [email protected]. Some references would also be highly welcome to send us from among your previous publications.
Advertise
Are you looking for some online distribution channels? You find one. Haven't you found a place for your traditional means of advertisement, like PR article or display banner? You've never been so close, just e-mail us at [email protected] and our colleague will get in touch with you.