---
Today's news selection contains the latest real estate related storys. Do you own a real estate/property/finance blog or news site? Send the URL to news@agent.sg so our editors can use them as sources.
---
Lower GFA delivery dragged it down. Real-estate developer Yanlord Land Group saw its profit plunge 94% YoY $11.41m (RMB58.8m) in Q3 from $196.48m (RMB1.012b) in 2018, an SGX filing revealed. Its revenue also dropped 49.5% to $559.24m (RMB2.88b) from $1.11b (RMB5.71b) over the same period.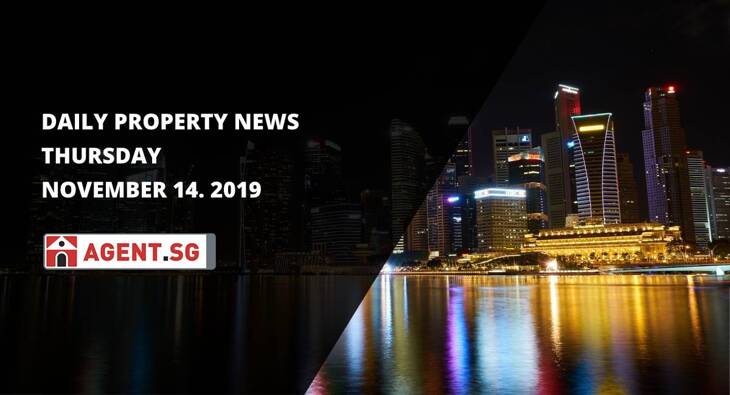 The firm blamed its revenue and profit declines to the decrease in gross floor area delivered to customers, but are said to be partially offset by higher average selling price per sqm.
Gross profit margin in Q3 rose by 12.1 ppt to 57.9% from 45.8% in Q3 2018, due to the change in the composition of product-mix and cost adjustment.
As for the 9M 2019 period, Yanlord's profit also crashed 62% YoY to $242m (RMB1.25b) from $638.03m (RMB3.29b) in 2018. Revenue halved (53%) to $2.06b (RMB10.59b), where most of it was generated by Riverbay Gardens (Phase 1) in Suzhou and Yanlord on the Park in Shanghai. The two properties represents 39.6% and 21.1% of the group's gross revenue, respectively.
Over the same period, Yanlord and its joint ventures' accumulated contracted pre-sales and subscription sales surged 74.1% YoY to $6.51b (RMB33.56b).
---
Real estate related news stories from Singapore
---
Asian property news round up
---
Amazing before and after properties
---
Previous news selection
Condo rents slip in October as demand shrinks; HDB rents inch up: SRX
---
About Agent.sg Daily Property News Selection
Agent.sg's Daily Property News Selection brings you the most important property market news in and around Singapore. We list the best articles on real estate development, property investment and on the property listing market on a daily basis - whoever stays out, misses out.
Contribute
If you also want to share an amazing article that you come across and it fits in the real estate / economy topics, just let it us know in e-mail. We don't guarantee to publish all, but we will some of them for sure. If you want us to bring out your own article, please contact us at news@agent.sg. Some references would also be highly welcome to send us from among your previous publications.
Advertise
Are you looking for some online distribution channels? You find one. Haven't you found a place for your traditional means of advertisement, like PR article or display banner? You've never been so close, just e-mail us at news@agent.sg and our colleague will get in touch with you.