---
Today's news selection contains the latest real estate related stories. Do you own a real estate/property/finance blog or news site? Send the URL to news@agent.sg so our editors can use them as sources.
---
If completed, this could count as one of the largest acquisitions by a Singapore real estate investment trust (S-Reit) this year. S-Reits have in recent weeks been on an acquisition binge with billion-dollar purchases, amid a lower-for-longer interest rate environment.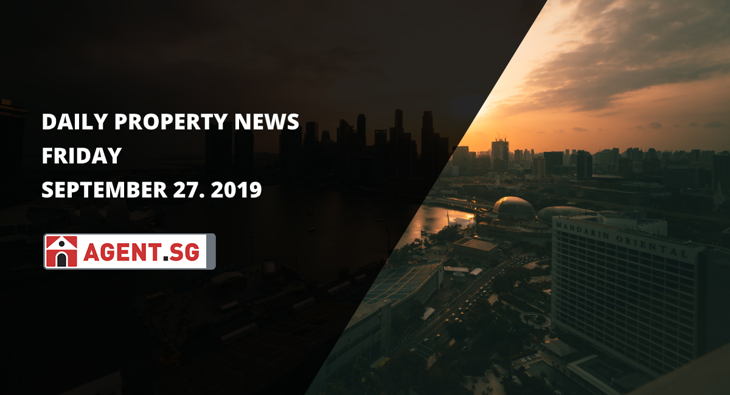 MCT said on Friday that its trustee and a subsidiary, 80 Alexandra Pte Ltd, have entered into a conditional share purchase agreement for the proposed acquisition of the property through the purchase of shares of Mapletree Business City Pte Ltd. The property comprises Mapletree Business City (Phase 2) (MBC II) located at 40, 50, 60, 70 and 80 Pasir Panjang Road in Singapore, as well as the common premises at 10, 20 and 30 Pasir Panjang Road.
---
The most important Real Estate news in Singapore
---
Latest news from the Asian Property market
---
Pool Maintenance Tips
---
Previous news selection
Revamped Republic Plaza reopens with new tenant app, startup incubator

---
About Agent.sg Daily Property News Selection
Agent.sg's Daily Property News Selection brings you the most important property market news in and around Singapore. We list the best articles on real estate development, property investment and on the property listing market on a daily basis - whoever stays out, misses out.
Contribute
If you also want to share an amazing article that you come across and it fits in the real estate/economy topics, just let us know in the e-mail. We don't guarantee to publish all, but we will some of them for sure. If you want us to bring out your own article, please contact us at news@agent.sg. Some references would also be highly welcome to send us from among your previous publications.
Advertise
Are you looking for some online distribution channels? You find one. Haven't you found a place for your traditional means of advertisement, like PR article or display banner? You've never been so close, just e-mail us at news@agent.sg and our colleague will get in touch with you.