---
Today's news selection contains the latest real estate related stories. Do you own a real estate/property/finance blog or news site? Send the URL to news@agent.sg so our editors can use them as sources.
---
The other two projects released in that week were Uptown@Farrer, next to Farrer Park MRT Station in the Serangoon Road area, and The Antares, next to Mattar MRT Station in the Aljunied area, with respective sales of 12 units and 17 units.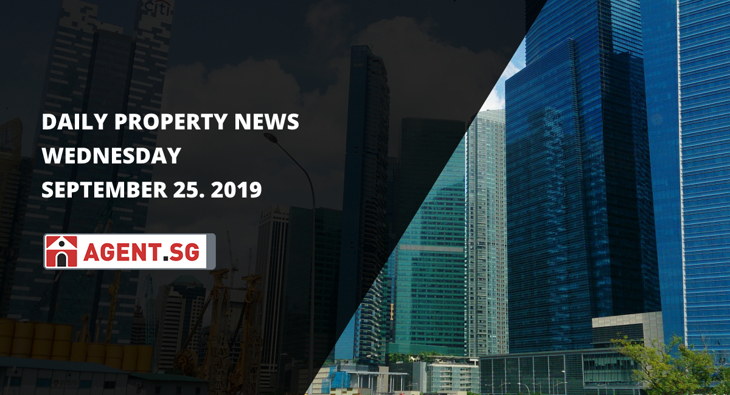 But size matters too. Economies of scale can be derived. Assuming developers set aside 1-2 per cent of a residential project's gross development value for advertising and promotion costs, in absolute quantum, this works out to a much-bigger A&P budget for a big project than a small development. This creates more bang for the buck in creating awareness of the project in the eyes of potential buyers. Agents too would be motivated to find buyers for big projects - as there are more units to be sold.
---
The most important Real Estate news in Singapore
---
Latest Property news from Asia
---
Tips for Saving Money on Heating Costs
---
Previous news selection
6 adjoining Tanjong Pagar shophouses put on market for S$57.8m
---
About Agent.sg Daily Property News Selection
Agent.sg's Daily Property News Selection brings you the most important property market news in and around Singapore. We list the best articles on real estate development, property investment and on the property listing market on a daily basis - whoever stays out, misses out.
Contribute
If you also want to share an amazing article that you come across and it fits in the real estate/economy topics, just let us know in the e-mail. We don't guarantee to publish all, but we will some of them for sure. If you want us to bring out your own article, please contact us at news@agent.sg. Some references would also be highly welcome to send us from among your previous publications.
Advertise
Are you looking for some online distribution channels? You find one. Haven't you found a place for your traditional means of advertisement, like PR article or display banner? You've never been so close, just e-mail us at news@agent.sg and our colleague will get in touch with you.