---
Today's news selection contains the latest real estate related stories. Do you own a real estate/property/finance blog or news site? Send the URL to news@agent.sg so our editors can use them as sources.
---
Located at 48 to 56 Peck Seah Street, the three pairs of two-storey conservation shophouses with attic sit on three separate land lots with a combined land area of 8,213 square feet (sq ft).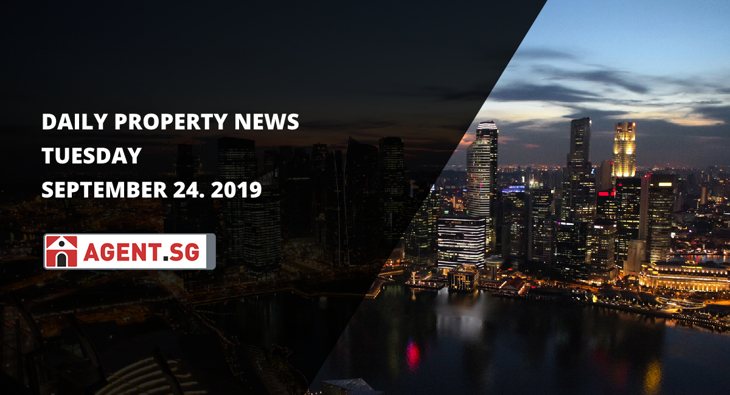 They have a total indicative value of S$57.82 million, which works out to about S$2,900 per square foot (psf) based on the total existing gross floor area of 19,938 sq ft.
Situated in the central business district (CBD), the property is set to benefit from the Singapore government's plans to rejuvenate the city centre under the Draft Master Plan 2019, said Colliers. Initiatives such as the CBD Incentive Scheme to convert ageing office buildings to hotels and homes will inject vibrancy and attract a diverse community to the area, the real estate services firm added.
---
The most important Real Estate happenings in Singapore
---
Latest news from the Asian Property market
---
Exterior Painting Tips and Techniques
---
Previous news selection:
Sales of luxury apartments here hit 11-year high
---
About Agent.sg Daily Property News Selection
Agent.sg's Daily Property News Selection brings you the most important property market news in and around Singapore. We list the best articles on real estate development, property investment and on the property listing market on a daily basis - whoever stays out, misses out.
Contribute
If you also want to share an amazing article that you come across and it fits in the real estate/economy topics, just let us know in the e-mail. We don't guarantee to publish all, but we will some of them for sure. If you want us to bring out your own article, please contact us at news@agent.sg. Some references would also be highly welcome to send us from among your previous publications.
Advertise
Are you looking for some online distribution channels? You find one. Haven't you found a place for your traditional means of advertisement, like PR article or display banner? You've never been so close, just e-mail us at news@agent.sg and our colleague will get in touch with you.