---
Today's news selection contains the latest real estate related stories. Do you own a real estate/property/finance blog or news site? Send the URL to news@agent.sg so our editors can use them as sources.
---
Property consultancy CBRE on Wednesday said it has appointed Png Poh Soon as its head of valuation and advisory services for Singapore, with effect from Jan 2 next year.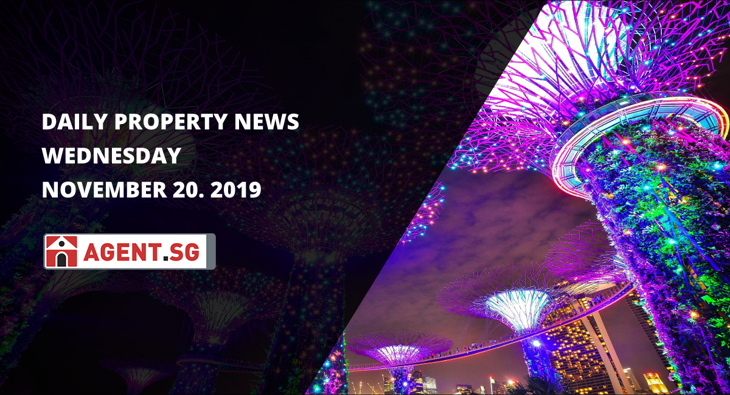 According to CBRE, Mr Png brings with him over 17 years of experience in real estate professional services, with a specialisation in land acquisitions and property tax.
"He will focus on driving the continued growth and success of CBRE's valuation and advisory services, delivering reliable and high-quality real estate valuations to clients," the company said.
Mr Png will report to Moray Armstrong, managing director of CBRE Singapore, as well as Vamshi KK Nakirekanti, head of valuation and advisory services for South-east Asia.
Mr Armstrong said Mr Png's expertise as a licensed appraiser across all asset types will greatly benefit the group's corporate and institutional clients.
"His vast experience in working with leading multinational companies, financial institutions and regulatory bodies, as well as his extensive network of industry contacts, will further extend CBRE's reach and offerings to grow our valuation business; in particular, expanding our share of pie in mortgage valuation."
---
Real estate related news stories from Singapore
---
Asian property news round up
---
Relaxed November
---
Previous news selection
Ascendas property fund to raise $100m through private placement
---
About Agent.sg Daily Property News Selection
Agent.sg's Daily Property News Selection brings you the most important property market news in and around Singapore. We list the best articles on real estate development, property investment and on the property listing market on a daily basis - whoever stays out, misses out.
Contribute
If you also want to share an amazing article that you come across and it fits in the real estate / economy topics, just let it us know in e-mail. We don't guarantee to publish all, but we will some of them for sure. If you want us to bring out your own article, please contact us at news@agent.sg. Some references would also be highly welcome to send us from among your previous publications.
Advertise
Are you looking for some online distribution channels? You find one. Haven't you found a place for your traditional means of advertisement, like PR article or display banner? You've never been so close, just e-mail us at news@agent.sg and our colleague will get in touch with you.