---
Today's news selection contains the latest real estate related storys. Do you own a real estate/property/finance blog or news site? Send the URL to news@agent.sg so our editors can use them as sources.
---
They bought 10 more units in Q3 compared to the previous quarter. This chart from Edmund Tie & Co. reveals that mainland Chinese buyers remained the top source of foreign purchasers of residential properties in Singapore amongst declared nationalities. accounting for 18.8% of all sales of non-permanent residents (NPRs).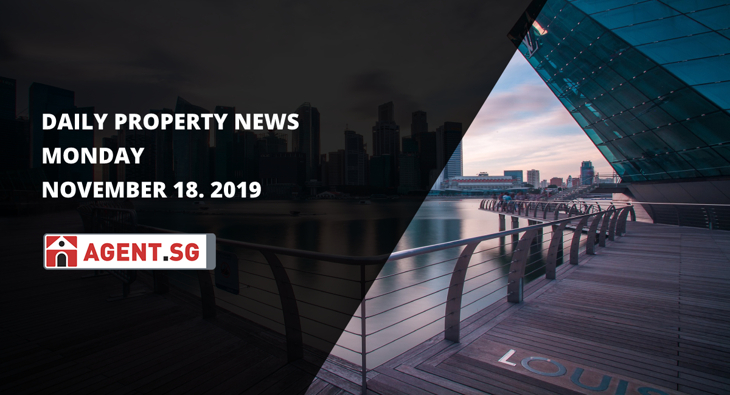 Amongst the top sources of foreign buyers, only the sales volume to of mainland Chinese buyers increased from 58 units in Q2 to 68 units in Q3.
"Although this was much lower than the peak of 46.6% in Q3 2018, mainland China buyers remained the top source of foreign purchasers in Singapore, which may be due to Singapore being considered as a safe investment haven and home purchases in Singapore were deemed to be a hedge against risks, particularly with the ongoing social unrest in Hong Kong," said Leong Kin Mun, Assistant Manager (Research) at Edmund Tie & Co.
Other top sources of foreign buyers included USA (6.1%); Indonesia (4.4%) and Malaysia (1.4%).
---
Real estate related news stories from Singapore
---
Asian property news round up
---
City inspired interior designs
---
Previous news selection
October private home sales fall 27% on month to 928 units; fewer number of units launched
---
About Agent.sg Daily Property News Selection
Agent.sg's Daily Property News Selection brings you the most important property market news in and around Singapore. We list the best articles on real estate development, property investment and on the property listing market on a daily basis - whoever stays out, misses out.
Contribute
If you also want to share an amazing article that you come across and it fits in the real estate / economy topics, just let it us know in e-mail. We don't guarantee to publish all, but we will some of them for sure. If you want us to bring out your own article, please contact us at news@agent.sg. Some references would also be highly welcome to send us from among your previous publications.
Advertise
Are you looking for some online distribution channels? You find one. Haven't you found a place for your traditional means of advertisement, like PR article or display banner? You've never been so close, just e-mail us at news@agent.sg and our colleague will get in touch with you.