---
Today's news selection contains the latest real estate related stories. Do you own a real estate/property/finance blog or news site? Send the URL to news@agent.sg so our editors can use them as sources.
---
Underpinned by a global hunt for yield, Singapore's real estate investment trusts are having a bumper year in deal-making as well as fundraising. The mantra that bigger is better will continue to drive capital market activity in the sector, analysts say.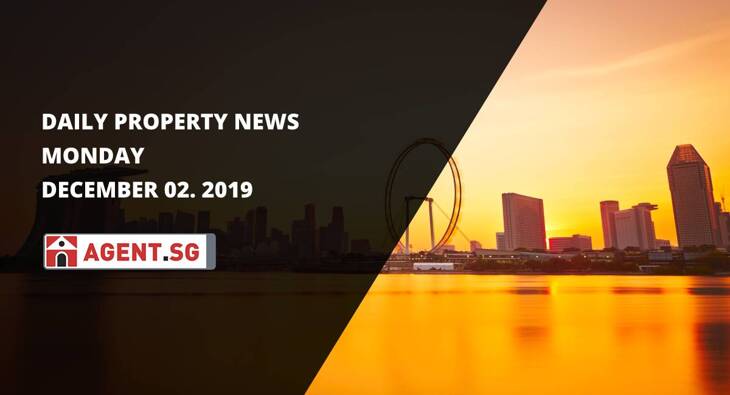 Singapore-listed Reits have forked out US$16.9 billion to purchase assets this year, already triple the previous peak reached in 2014. The sector has also raised a record amount in follow-on share sales, riding an 18 per cent gain in the FTSE Singapore REIT Index, which is more than four times the rise in the broad benchmark in the city-state.
The mergers and acquisitions have created some of the largest Reits in the region. The allure of being big: the entity would find it easier to get a place in global benchmarks and portfolios, raise funds for expansion and tackle competition. For those reasons, expanded companies are better investments for stock buyers.
"Reits are going to be a go-to sector for the next year as consolidation will add another reason to buy alongside yields," said Jin Rui Oh, a Singapore-based director at United First Partners. The enlarged entities would get better market value, analyst coverage and potential index inclusion, he added.
---
Real estate related news stories from Singapore
---
Asian property news round up
---
DIY Advent Calendars

---
Previous news selection
MAS flags loan risks amid rising home supply
---
About Agent.sg Daily Property News Selection
Agent.sg's Daily Property News Selection brings you the most important property market news in and around Singapore. We list the best articles on real estate development, property investment and on the property listing market on a daily basis - whoever stays out, misses out.
Contribute
If you also want to share an amazing article that you come across and it fits in the real estate / economy topics, just let it us know in e-mail. We don't guarantee to publish all, but we will some of them for sure. If you want us to bring out your own article, please contact us at news@agent.sg. Some references would also be highly welcome to send us from among your previous publications.
Advertise
Are you looking for some online distribution channels? You find one. Haven't you found a place for your traditional means of advertisement, like PR article or display banner? You've never been so close, just e-mail us at news@agent.sg and our colleague will get in touch with you.