---
Today's news selection contains the latest real estate related stories. Do you own a real estate/property/finance blog or news site? Send the URL to news@agent.sg so our editors can use them as sources.
---
Prospective home buyers should take extra care before taking on a mortgage given the uncertain economy and softening labour market.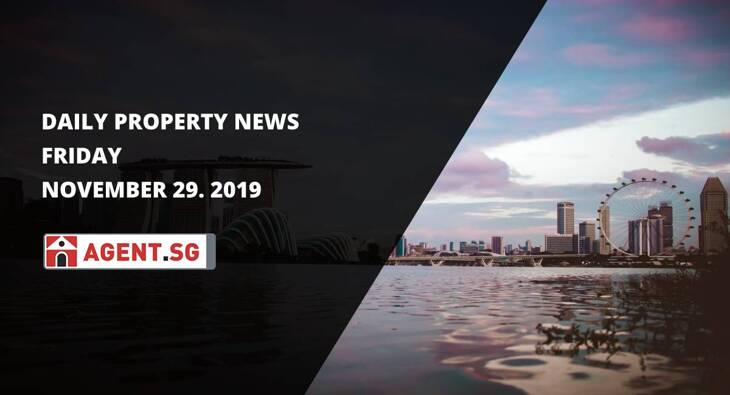 The warning from the Monetary Authority of Singapore (MAS) yesterday also pointed to the large supply of unsold units that could weigh on the property sector.
The regulator noted that the number of unsold homes from launched projects - excluding executive condominiums (ECs) - doubled from 2,172 units in the third quarter of last year to 4,377 units in the same three months this year. It added: "This increase will likely be exacerbated in the medium term as developers continue to launch projects on sites arising from the large volume of en bloc sales from 2017 to last year.
"The increase in the unsold inventory could place downward pressure on prices... if unaccompanied by a corresponding rise in demand."
And investors who borrowed at higher mortgage rates, relative to incomes, "could face difficulties meeting the repayments on their investment properties".
---
Real estate related news stories from Singapore
---
Asian property news round up
---
Monochrome rooms
---
Previous news selection
Frasers Logistics, Frasers Commercial Trust planning to merge: Sources
---
About Agent.sg Daily Property News Selection
Agent.sg's Daily Property News Selection brings you the most important property market news in and around Singapore. We list the best articles on real estate development, property investment and on the property listing market on a daily basis - whoever stays out, misses out.
Contribute
If you also want to share an amazing article that you come across and it fits in the real estate / economy topics, just let it us know in e-mail. We don't guarantee to publish all, but we will some of them for sure. If you want us to bring out your own article, please contact us at news@agent.sg. Some references would also be highly welcome to send us from among your previous publications.
Advertise
Are you looking for some online distribution channels? You find one. Haven't you found a place for your traditional means of advertisement, like PR article or display banner? You've never been so close, just e-mail us at news@agent.sg and our colleague will get in touch with you.