---
Today's news selection contains the latest real estate related storys. Do you own a real estate/property/finance blog or news site? Send the URL to news@agent.sg so our editors can use them as sources.
---
There was a jump in the number of Housing Board resale flats sold last month, on the back of the higher grants and income ceilings for first-time buyers that took effect in September.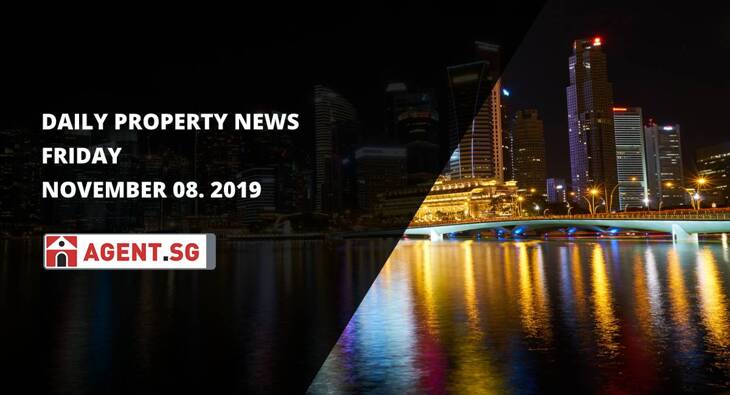 In all, 2,213 HDB resale flats changed hands last month, an 18 per cent increase from September, real estate portal SRX Property said yesterday. Compared with a year ago, the resale volume was also 10.6 per cent higher.
Analysts say that recent policy changes could have had an impact on the resale market.
In September, the Government announced a new Enhanced CPF Housing Grant (EHG) of up to $80,000, available to eligible first-time flat buyers regardless of whether they get a new or resale flat. There are also no restrictions on their choice of flat type and location.
ERA Realty's head of research and consultancy Nicholas Mak said: "Home buyers are probably capitalising on the (EHG) grant, as transaction volume increased in October. This figure is the highest since July last year, almost 21 per cent more than the 12-month average."
---
Real estate related news stories from Singapore
---
Asian property news round up
---
Balcony ideas
---
Previous news selection
HDB resale volume rose 18% to 2,213 in October
---
About Agent.sg Daily Property News Selection
Agent.sg's Daily Property News Selection brings you the most important property market news in and around Singapore. We list the best articles on real estate development, property investment and on the property listing market on a daily basis - whoever stays out, misses out.
Contribute
If you also want to share an amazing article that you come across and it fits in the real estate / economy topics, just let it us know in e-mail. We don't guarantee to publish all, but we will some of them for sure. If you want us to bring out your own article, please contact us at news@agent.sg. Some references would also be highly welcome to send us from among your previous publications.
Advertise
Are you looking for some online distribution channels? You find one. Haven't you found a place for your traditional means of advertisement, like PR article or display banner? You've never been so close, just e-mail us at news@agent.sg and our colleague will get in touch with you.