---
Today's news selection contains the latest real estate related stories. Do you own a real estate/property/finance blog or news site? Send the URL to news@agent.sg so our editors can use them as sources.
---
In late October, PropertyGuru's board huddled with investment bankers from Credit Suisse Group, UBS Group and others to discuss the Singapore startup's impending initial public offering (IPO).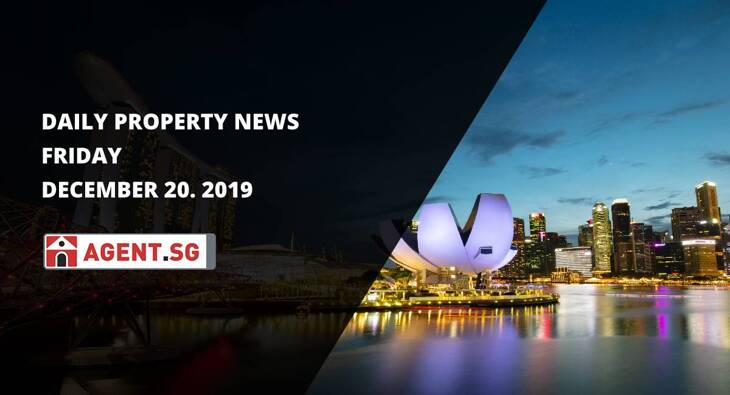 Talks with potential investors had coincided with a slump in Australian tech stocks; people were starting to question its targeted valuation of A$1.36 billion (S$1.26 billion).
Dialled in from Sydney was PropertyGuru chief executive officer Hari Krishnan. He recalled discussions around a key question: "Why are we doing this IPO in the first place?"
Expected proceeds of A$380 million were primarily to be used for pursuing growth, including acquisitions.
A sale would also give existing shareholders in the real estate classifieds marketplace a chance to realise some value. The money was not needed to fund ongoing operations.
Two days out from when PropertyGuru's shares were due to start trading, the board unanimously agreed to pull the plug.
---
Real estate related news stories from Singapore
---
Asian property news round up
---
Christmas Table Decoration Ideas
---
Previous news selection
Increase in Singapore new home sales despite lack of launches
---
About Agent.sg Daily Property News Selection
Agent.sg's Daily Property News Selection brings you the most important property market news in and around Singapore. We list the best articles on real estate development, property investment and on the property listing market on a daily basis - whoever stays out, misses out.
Contribute
If you also want to share an amazing article that you come across and it fits in the real estate / economy topics, just let it us know in e-mail. We don't guarantee to publish all, but we will some of them for sure. If you want us to bring out your own article, please contact us at news@agent.sg. Some references would also be highly welcome to send us from among your previous publications.
Advertise
Are you looking for some online distribution channels? You find one. Haven't you found a place for your traditional means of advertisement, like PR article or display banner? You've never been so close, just e-mail us at news@agent.sg and our colleague will get in touch with you.