---
Today's news selection contains the latest real estate related storys from Channel NewsAsia, The Singapore Business Review, The Straits Times and more. Want to suggest news sites or articles? Do you own a real estate/property/finance blog or news site? Send the URL to news@agent.sg so our editors can use them as sources.
---
URA releases site at Tan Quee Lan Street, expected to yield 580 homes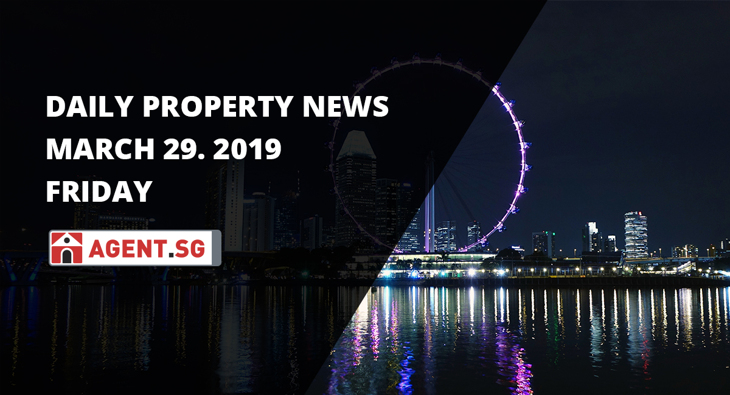 A site at Tan Quee Lan Street was on Friday (Mar 29) launched for sale under the confirmed list of the first half 2019 Government Land Sales Programme. The 99-year site, which is zoned as residential with commercial at the first storey, is expected to yield up to 580 homes, according to the Urban Redevelopment Authority (URA).
---
Property news from Singapore
---
Living in Singapore
---
World property news
---
About Agent.sg Daily Property News Selection
Agent.sg's Daily Property News Selection brings you the most important property market news in and around Singapore to one place - each and every day. We list the best articles on real estate development, property investment and more to keep you up-to-date on property listing market on a daily basis. Visit us every day - whoever stays out misses out.
Contribute
The aim of this selection is to gather the most useful links, news, articles, tools and events that may be of interest to the agents of the real estate market and SG citizens. If you find something that you think is interesting and fits in the real estate / economy topics, send it in e-mail. We don't guarantee that your submission will appear, but we usually use the links that we find useful. If you want us to publish and article, please contact us at news@agent.sg, send us your topic and if you can, attach a few of your previous publications.
Advertise
If you have an article whose contents fit the above topics and you are looking for channels to distribute it, contact us. In case you're looking for a traditional means of advertisement, like a PR article or a display banner, e-mail us at news@agent.sg and our colleagues will get in touch with you.
---
Previous news selection:
Luxury site D'Grove villas up for sale at $398m
---
Brought to you by: