---
Today's news selection contains the latest real estate related stories. Do you own a real estate/property/finance blog or news site? Send the URL to news@agent.sg so our editors can use them as sources.
---
62.7% or 2,275 units were from 12 newly launched projects. The number of uncompleted private residential units that were put up for sale have jumped 45% QoQ to 3,628 units in Q3, according to Savills report. More than half of this figure (62.7% or 2,275 units) were from 12 newly launched projects, whilst the remaining 37.3% or 1,353 units were released in the previous quarters.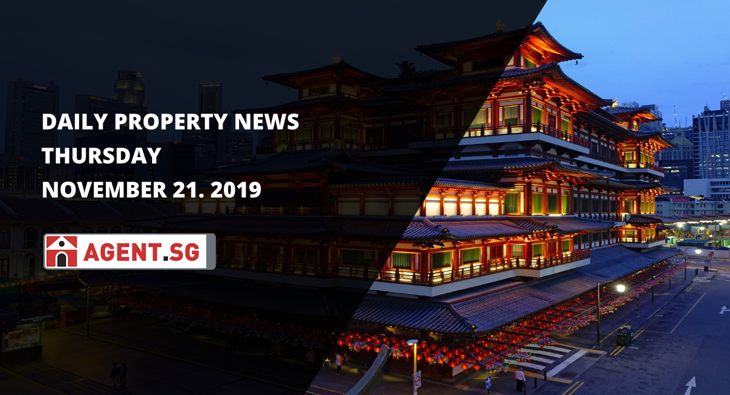 In line with this, new home sales also climbed 39.6% QoQ to 3,281 units of private homes being sold in the same quarter, compared to 2,350 units sold in Q2. This is also said to be the highest quarterly number since Q2 2013.
By market segment, new sales in the Core Central Region (CCR), Rest of Central Region (RCR) and Outside Central Region (OCR) rose 3.5% QoQ, 32.7% QoQ and 53.5% QoQ, respectively. The best-selling ones were the 1,468-unit Parc Clematis (sold 665 units), 1,074-unit Avenue South Residence (sold 500 units) and the 774-unit One Pearl Bank (sold 280 units). These three projects have take-up rates ranging from 29.6% to 33.6%, which are "relatively healthy".
Notably, their tally of 1,445 sold units have outpaced the 1,417 units from 16 newly launched projects in Q2.
"Despite the quarter being afflicted by a sluggish economy and the Hungry Ghost month, during which it is considered inauspicious for people to buy houses or developers to launch, the primary sales market performed better than expected in the third quarter of 2019," Savills stated in the report.
---
Real estate related news stories from Singapore
---
Asian property news round up
---
Table inspiration in autumn
---
Previous news selection
CBRE snags new Singapore head of valuation & advisory services from Knight Frank
---
About Agent.sg Daily Property News Selection
Agent.sg's Daily Property News Selection brings you the most important property market news in and around Singapore. We list the best articles on real estate development, property investment and on the property listing market on a daily basis - whoever stays out, misses out.
Contribute
If you also want to share an amazing article that you come across and it fits in the real estate / economy topics, just let it us know in e-mail. We don't guarantee to publish all, but we will some of them for sure. If you want us to bring out your own article, please contact us at news@agent.sg. Some references would also be highly welcome to send us from among your previous publications.
Advertise
Are you looking for some online distribution channels? You find one. Haven't you found a place for your traditional means of advertisement, like PR article or display banner? You've never been so close, just e-mail us at news@agent.sg and our colleague will get in touch with you.