---
Today's news selection contains the latest real estate related stories. Do you own a real estate/property/finance blog or news site? Send the URL to news@agent.sg so our editors can use them as sources.
---
Singapore has no immediate plans to ease property curbs, Deputy Prime Minister and Finance Minister Heng Swee Keat said on Wednesday, amid renewed calls by developers to loosen a measure that penalises them if they fail to complete and sell new projects within five years.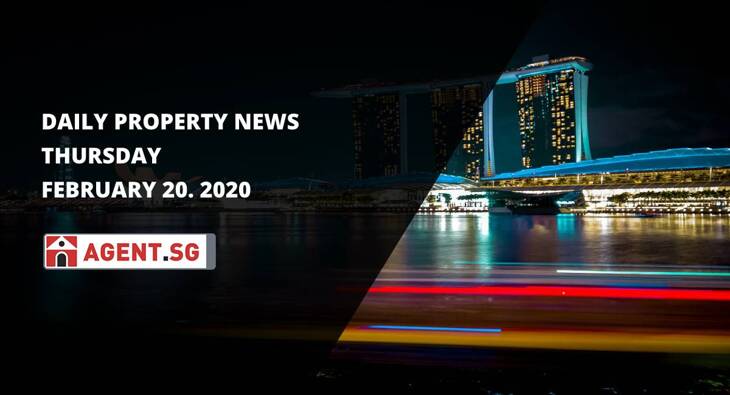 "It is not on our radar at this point because we need to make sure that we stabilise the economy and we address long-term structural issues," Mr Heng said in a Bloomberg TV interview.
Singapore imposed curbs in July 2018 to arrest house-price growth. To stop land hoarding, developers have five years from the time of purchase of a site to build and sell all units or risk being hit with a 25 per cent levy, a measure which developers have labelled as punitive.
---
Daily Property News from Singapore
---
Interesting Stories related Singapore
---
The Best Multipurpose Spaces
---
Home Gym Ideas
---
Previous news selection
New completions to ramp up residential vacancy rates in Q1
---
Guest blogging
Are you an aspiring writer and especially interested in real estate? Become a Guest Blogger here, on Agent.sg. Choose a topic which suits your field of expertise and our profile as well, then create your blog post and send it to our email address news@agent.sg. For more information, visit our Guest Blogging Subpage.
About Agent.sg Daily Property News Selection
Agent.sg's Daily Property News Selection brings you the most important property market news in and around Singapore. We list the best articles on real estate development, property investment and on the property listing market on a daily basis - whoever stays out, misses out.
Contribute
If you also want to share an amazing article that you come across and it fits in the real estate / economy topics, just let it us know in e-mail. We don't guarantee to publish all, but we will some of them for sure. If you want us to bring out your own article, please contact us at news@agent.sg. Some references would also be highly welcome to send us from among your previous publications.
Advertise
Are you looking for some online distribution channels? You find one. Haven't you found a place for your traditional means of advertisement, like PR article or display banner? You've never been so close, just e-mail us at news@agent.sg and our colleague will get in touch with you.