---
Today's news selection contains the latest real estate related stories. Do you own a real estate/property/finance blog or news site? Send the URL to news@agent.sg so our editors can use them as sources.
---
Figment's heritage shophouses offer its residents their own piece of the city-state's history and local flavour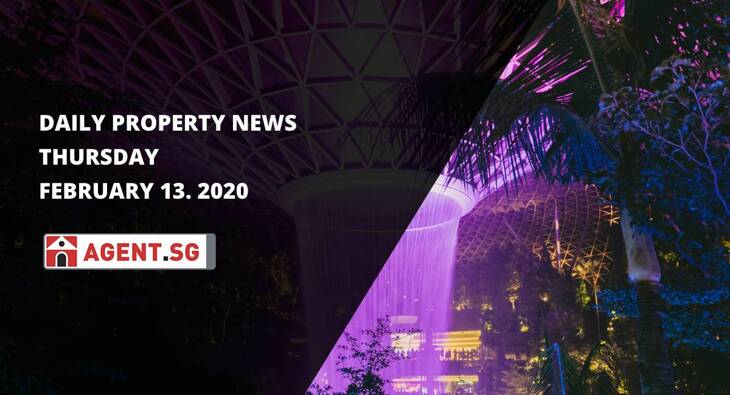 Co-living concepts are largely similar across Asia. Residents pay for a private room with a bed, and common areas like living, dining, kitchen and often bathroom, are shared.
Singapore's Figment is setting out to change that, offering residents their own piece of the city-state's history and local flavour.
Its residences are heritage shophouses - some built in the 1930s - with differing interior concepts. At one in Little India, a 10-minute drive from the Orchard Road shopping district, the space has a mix of colonial and oriental vibes. At its entrance, columns have been hand painted with animal-patterned chinoiserie by an artist flown in from China's Fujian province; Islamic-influenced eaves adorn the roof. Stepping into the house, the walls and staircases are chalk white. The floors and kitchen splash-backs are fitted with charcoal tiles.
---
Latest Real Estate News from Singapore
---
Useful stories related Singapore
---
Must-Have Apps When Living in Singapore
---
Gorgeous Powder Rooms
---
Previous news selection
GIC buys LG Twin Towers in Beijing for more than 8b yuan
---
Guest blogging
Are you an aspiring writer and especially interested in real estate? Become a Guest Blogger here, on Agent.sg. Choose a topic which suits your field of expertise and our profile as well, then create your blog post and send it to our email address news@agent.sg. For more information, visit our Guest Blogging Subpage.
About Agent.sg Daily Property News Selection
Agent.sg's Daily Property News Selection brings you the most important property market news in and around Singapore. We list the best articles on real estate development, property investment and on the property listing market on a daily basis - whoever stays out, misses out.
Contribute
If you also want to share an amazing article that you come across and it fits in the real estate / economy topics, just let it us know in e-mail. We don't guarantee to publish all, but we will some of them for sure. If you want us to bring out your own article, please contact us at news@agent.sg. Some references would also be highly welcome to send us from among your previous publications.
Advertise
Are you looking for some online distribution channels? You find one. Haven't you found a place for your traditional means of advertisement, like PR article or display banner? You've never been so close, just e-mail us at news@agent.sg and our colleague will get in touch with you.