---
Today's news selection contains the latest real estate related stories. Do you own a real estate/property/finance blog or news site? Send the URL to news@agent.sg so our editors can use them as sources.
---
Singapore-based co-living company Hmlet has signed a collection of properties in Tiong Bahru, bringing the number of properties it manages in Singapore to 48.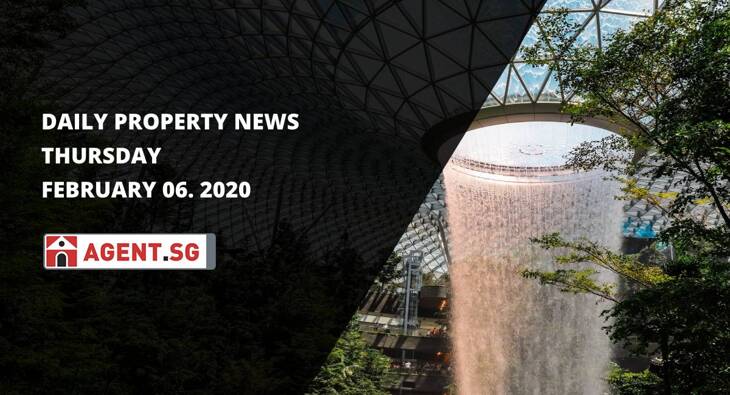 The properties occupy 18,000 square feet across seven locations: Hoot Kiam Road, Zion Road, Tiong Bahru Road, Moh Guan Terrace, Chay Yan Street, Tiong Poh Road and Guan Chuan Street.
They feature studios, one-bedroom and two-bedroom apartments with communal areas including a courtyard and kitchen. Some of the 80 rooms that will be made available have already been launched on the Hmlet platform.
"This latest venture will play a crucial role in the growth of Hmlet's community, providing our members with greater flexibility and more housing options in close proximity to the central business district," said Yoan Kamalski, CEO of Hmlet, in a statement on Thursday.
---
Daily Property News from Singapore
---
Interesting Stories related Singapore
---
Furniture for cat-lovers
---
Multi-purpose Furniture Ideas
---
Previous news selection
Commercial podium at Oxley Rise condo up for sale with S$62.5m indicative price
---
About Agent.sg Daily Property News Selection
Agent.sg's Daily Property News Selection brings you the most important property market news in and around Singapore. We list the best articles on real estate development, property investment and on the property listing market on a daily basis - whoever stays out, misses out.
Contribute
If you also want to share an amazing article that you come across and it fits in the real estate / economy topics, just let it us know in e-mail. We don't guarantee to publish all, but we will some of them for sure. If you want us to bring out your own article, please contact us at news@agent.sg. Some references would also be highly welcome to send us from among your previous publications.
Advertise
Are you looking for some online distribution channels? You find one. Haven't you found a place for your traditional means of advertisement, like PR article or display banner? You've never been so close, just e-mail us at news@agent.sg and our colleague will get in touch with you.