---
Today's news selection contains the latest real estate related stories. Do you own a real estate/property/finance blog or news site? Send the URL to news@agent.sg so our editors can use them as sources.
---
Construction and/or civil engineering groups such as Lum Chang, Koh Brothers Eco Engineering, BBR Holdings, Yongnam Holdings and Soilbuild Construction Group can play a major role in some of the longer-term projects outlined in the recent National Day Rally to deal with rising sea levels and other effects of climate change.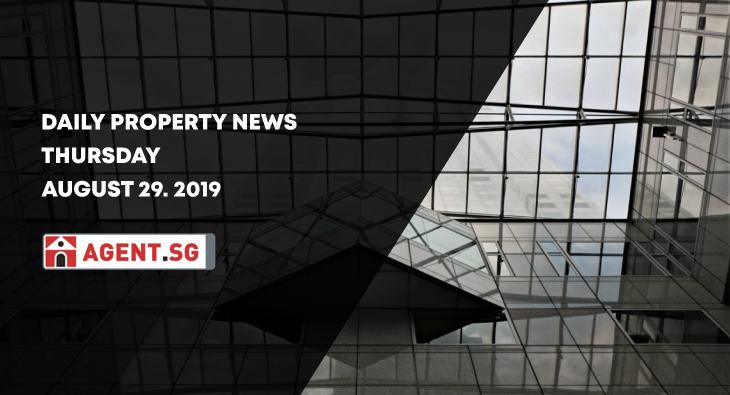 One proposed solution entails building polders to protect Singapore's low-lying eastern coastline, for instance. Another is to reclaim a series of islands offshore from Marina East to Changi, then connecting the islands with barrages and creating a freshwater reservoir.
Companies involved in support and downstream services relating to the construction value chain, such as Pan-United Corporation and Tiong Woon Corporation, may also have a shot at taking part in these big engineering/infrastructure projects to shield Singapore from rising sea levels.
---
What happened in the Real estate of Singapore?
---
Property News outside of Singapore

---
Energy efficiency tips for everybody
---
Previous news selection:
Happy ending for S$401.9m collective sale of City Towers in Bukit Timah
---
About Agent.sg Daily Property News Selection
Agent.sg's Daily Property News Selection brings you the most important property market news in and around Singapore. We list the best articles on real estate development, property investment and on the property listing market on a daily basis - whoever stays out, misses out.
Contribute
If you also want to share an amazing article that you come across and it fits in the real estate/economy topics, just let us know in the e-mail. We don't guarantee to publish all, but we will some of them for sure. If you want us to bring out your own article, please contact us at news@agent.sg. Some references would also be highly welcome to send us from among your previous publications.
Advertise
Are you looking for some online distribution channels? You find one. Haven't you found a place for your traditional means of advertisement, like PR article or display banner? You've never been so close, just e-mail us at news@agent.sg and our colleague will get in touch with you.