---
Today's news selection contains the latest real estate related stories. Do you own a real estate/property/finance blog or news site? Send the URL to news@agent.sg so our editors can use them as sources.
---
Frasers is one of the recent casualties after the merger of its logistics and commercial trusts.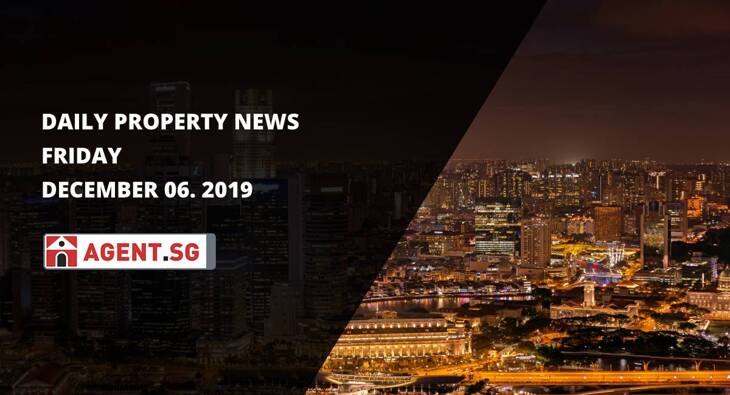 The consolidation amongst real estate investment trusts (REITs), especially between firms with the same sponsor, are expected to continue given a limited potential for organic growth and the benefits in having a larger assets under management (AUM), according to a report by Jefferies.
The report stated that a bigger size allows them greater financial flexibility to undertake larger projects, compete for acquisitions and more easily withstand economic downturns, as it allows them with increased development limits and greater financial flexibility.
"Asynchronous cycles of different geographies and property sub-sectors along with lower tenant concentration risk is likely to cushion distributions from idiosyncratic risks," equity analyst Krishna Guha said.
It will also provide them better odds to be included to indices, which will improve their liquidity, diversify their share ownership and lower their capital costs.
---
Real estate related news stories from Singapore
---
Asian property news round up
---
Colour trend - Blue and gold
---
Previous news selection
HDB resale prices up 0.6% in November in biggest month-on-month rise this year: SRX
---
About Agent.sg Daily Property News Selection
Agent.sg's Daily Property News Selection brings you the most important property market news in and around Singapore. We list the best articles on real estate development, property investment and on the property listing market on a daily basis - whoever stays out, misses out.
Contribute
If you also want to share an amazing article that you come across and it fits in the real estate / economy topics, just let it us know in e-mail. We don't guarantee to publish all, but we will some of them for sure. If you want us to bring out your own article, please contact us at news@agent.sg. Some references would also be highly welcome to send us from among your previous publications.
Advertise
Are you looking for some online distribution channels? You find one. Haven't you found a place for your traditional means of advertisement, like PR article or display banner? You've never been so close, just e-mail us at news@agent.sg and our colleague will get in touch with you.