---
Today's news selection contains the latest real estate related stories. Do you own a real estate/property/finance blog or news site? Send the URL to news@agent.sg so our editors can use them as sources.
---
City Developments has selected banks to help with a potential listing on the Singapore stock exchange of its UK commercial properties, according to people familiar with the matter.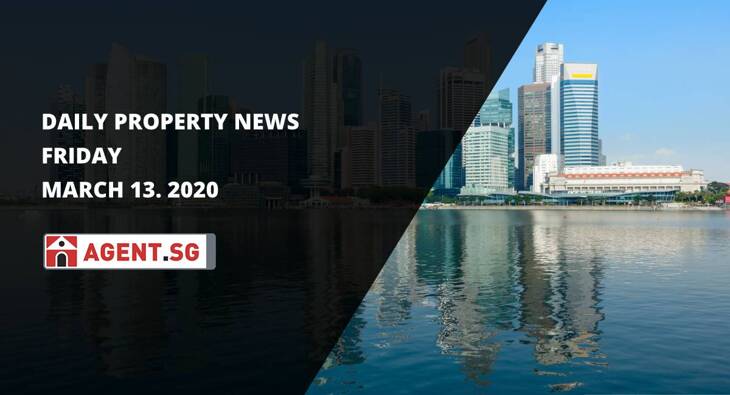 The homebuilder is working with DBS Group Holdings and Oversea-Chinese Banking Corporation on the planned initial public offering, said the people, who asked not to be named as the information is private. The company is considering listing the assets as a real estate investment trust as soon as by the end of this year, and could raise as much as $700 million, the people said.
City Developments will be joining companies such as Singapore Press Holdings and Hong Kong developer Far East Consortium International in seeking REIT listings on the city-state's benchmark exchange this year. Singapore has hosted US$2.6 billion ($3.6 billion) of property trust IPOs over the last 12 months, according to data compiled by Bloomberg.
---
Real estate related news stories from Singapore
---
Must-read if you live in Singapore
---
Best Outdoor Activities in Singapore
---
Bedroom Ideas for Relaxed Sleeping
---
Previous news selection
United Hampshire US REIT's IPO subscribed 3.2 times
---
Guest blogging
Are you an aspiring writer and especially interested in real estate? Become a Guest Blogger here, on Agent.sg. Choose a topic which suits your field of expertise and our profile as well, then create your blog post and send it to our email address news@agent.sg. For more information, visit our Guest Blogging Subpage.
About Agent.sg Daily Property News Selection
Agent.sg's Daily Property News Selection brings you the most important property market news in and around Singapore. We list the best articles on real estate development, property investment and on the property listing market on a daily basis - whoever stays out, misses out.
Contribute
If you also want to share an amazing article that you come across and it fits in the real estate / economy topics, just let it us know in e-mail. We don't guarantee to publish all, but we will some of them for sure. If you want us to bring out your own article, please contact us at news@agent.sg. Some references would also be highly welcome to send us from among your previous publications.
Advertise
Are you looking for some online distribution channels? You find one. Haven't you found a place for your traditional means of advertisement, like PR article or display banner? You've never been so close, just e-mail us at news@agent.sg and our colleague will get in touch with you.