---
Today's news selection contains the latest real estate related stories. Do you own a real estate/property/finance blog or news site? Send the URL to news@agent.sg so our editors can use them as sources.
---
Singapore's property oversupply is an unintended consequence of government measures to force developers to build and sell homes quickly or face stiff penalties, according to the chief executive officer of City Developments Limited (CDL).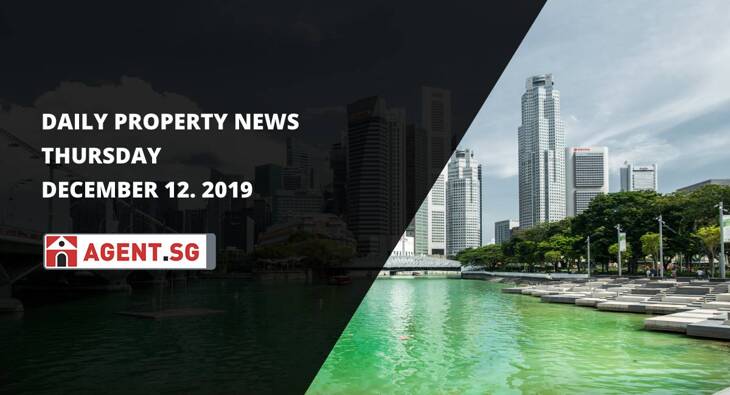 Singapore's second-largest home builder has voiced his opposition to a rule that imposes a levy on companies if they do not complete construction and sell all units within a period of five years from acquiring land.
CDL's Sherman Kwek said the timeline should be lengthened to seven or even 10 years "so that it reduces the immense pressure on developers and prevents the current supply glut from worsening".
---
Real estate related news stories from Singapore
---
Asian property news round up
---
Home decor gifts for Christmas
---
Previous news selection
Condo resale prices down in November
---
About Agent.sg Daily Property News Selection
Agent.sg's Daily Property News Selection brings you the most important property market news in and around Singapore. We list the best articles on real estate development, property investment and on the property listing market on a daily basis - whoever stays out, misses out.
Contribute
If you also want to share an amazing article that you come across and it fits in the real estate / economy topics, just let it us know in e-mail. We don't guarantee to publish all, but we will some of them for sure. If you want us to bring out your own article, please contact us at news@agent.sg. Some references would also be highly welcome to send us from among your previous publications.
Advertise
Are you looking for some online distribution channels? You find one. Haven't you found a place for your traditional means of advertisement, like PR article or display banner? You've never been so close, just e-mail us at news@agent.sg and our colleague will get in touch with you.